What is a wiki?
From WikiPigeons
"Wiki" is an Hawaiian word meaning "fast" or "quick".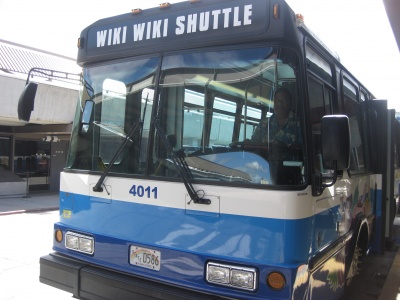 The wiki was invented and first developped in 1994 by Ward Cunningham
A wiki is a collection of program files (in PHP) and a database to store the contents. The contents are registered in pages interconnected by hyperlinks.
A wiki is a collaborative form to collect information about a large subject. Every user can be an editor and provide content or edit existing content. This makes a wiki an ever evolving, non-lineary growing encyclopedia.
The language used to present the pages in a browser is a very simple markup language known as wikitext.
Wiki pages can be hierarchically structured in categrories and subcategories.
Navigation and searching is realised by the means of:
a fast search engine
hyperlinks
indexed pages showing all subcategories and pages of a Category
(automtically generated) tables of content
(automtically generated) backlinks: list of pages that link to a given page
Wikis can link to non existent pages as an invitation to create the page and share available information.
Security can be a major problem for wikis. There is a real risk of vandalism but most wikis offer tools to easily detect and revert damage.